Z1™ Auto
Sleep comfortably on your trip
The Z1™ Auto builds on the form-factor of the Z1™ CPAP to deliver a small, light and integrated auto-cpap machine. At only 299 grams the Z1™ Auto is the best machine we have released and when integrated with the PowerShell™, the Z1™ Auto delivers an amazing night's sleep on a single battery charge.

---
Features
Z1™ Auto CPAP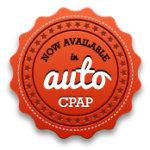 The Z1™ Auto is an auto-cpap machine that actually adapts to your breathing requirements thousands of times per night. By reacting to your requirements- rather than just delivering one constant pressure- the Z1™ Auto delivers therapy at lower overall pressures and delivers a better, more natural breathing experience.
Z1™ Auto CPAP
The new Z1™ Auto is an auto-cpap version of the Z1™ cpap machine that was released last year. With its auto-cpap algorithm, the Z1™ Auto responds to your breathing pattern thousands of times per night and actually adjusts to your needs in real-time. The Z1™ Auto is a great auto cpap that caters to your needs, learns from your breathing, and delivers a great night's sleep.
The Z1™ box contains:
– Z1™ AUTO Device
– Power Supply with Power Cord
– Cable, USB A to Micro B
– Z1™ Custom Tube Adapter
– Patient Breathing Tube
– Filter (1-pack)
– Qtube
Light – only 299 grams
The Z1™ Auto is the lightest auto-cpap machine available anywhere. At only 10 ounces it is a great everyday machine that is also ideal for travel.
Optional integrated battery
The Z1™ has an optional integrated battery system that we call the PowerShell™. It delivers a full night of cord-free power on a fully-charged battery.
Free iOS mobile app for data and remote control
The Z1™ Auto is data-capable and records all information on events and compliance. Download the free Nitelog™ mobile app for iOS and sync directly to your device with Bluetooth®. Review your data or share it with your doctor directly from the app. Nitelog™ can also serve as a remote control for your Z1 Auto. Download Nitelog™.
Make it a Z1™ Unplugged bundle? *
By adding the PowerShell™ you can make your new Z1™ a "Z1™ Unplugged" that delivers a full night of therapy with it's included battery module.
Additional information
| | |
| --- | --- |
| Weight | 295 g |
| Dimensions | 165 × 84 × 51 mm |
| CPAP Pressures | 4-20 cmH2O |
| APAP Pressures | 4-20 cmH2O |
| Country | Austria, Belgium, Denmark, Finland, France, Germany, Italy, Netherlands, Norway, Poland, Portugal, Spain, Sweden, Switzerland, United Kingdom |
SKU: 2181XX-1
Category: Devices
Need Help? Or do you want to leave feedback?
Contact Us